Farmers & Merchants Bank and Orangewood Foundation Obtain $900,000 AHP Grant For Samueli Academy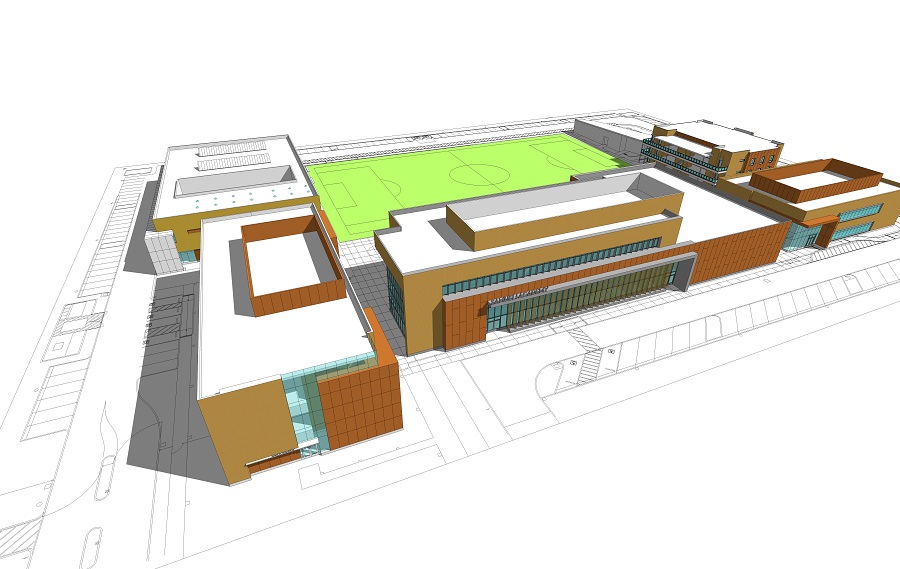 LONG BEACH, CA (June 27, 2018) - Farmers & Merchants Bank (F&M Bank), one of the strongest commercial and retail banks in California, collaborated to obtain a $900,000 grant from the Federal Home Loan Bank of San Francisco's 2018 Affordable Housing Program (AHP) funding competition for funding Orangewood Foundation's Samueli Academy. The AHP is a flexible source of gap funding for projects that create an affordable place to call home for very low-, low-, and moderate-income families and individuals.
The Samueli Academy offers educationally under-served communities a new choice for the high school education of their teens. Future expansion of the campus will include on-site housing for those foster youth who need a stable living environment in order for them to excel academically.
"Thank you to our friends at the FHLBank San Francisco for making this wonderful program available via its member banks," said F&M Bank Senior Vice President Kevin Tiber. "The FHLB AHP grant opportunity was first identified to us by John Luker, COO and CFO of the Orangewood Foundation and Samueli Academy. We congratulate the Orangewood and Samueli Academy teams on this fantastic grant award. This is certainly going to help make the Samueli Academy residential program a reality, and transform kids' lives in Orange County for years to come. The Orangewood Foundation and Samueli Academy are wonderful assets to our community with their collective commitment to foster youth and education. We are grateful for the opportunity to assist in achieving their collective mission."
"The need for housing for current and former foster children and homeless youth is huge and service-enriched projects like Orangewood Residential in Orange County offer an opportunity for these young people to gain the stability they need to become productive members of the community." said Marietta Núñez, Vice President and Community Investment Officer at FHLBank San Francisco. "We congratulate Farmers & Merchants Bank on winning their first AHP grant by sponsoring such a valuable project."
The Federal Home Loan Bank of San Francisco (FHLBank San Francisco) delivers low-cost funding and other services that help member financial institutions make home mortgages to people of all income levels and provide credit that supports neighborhoods and communities. The Bank also funds community programs that help members create affordable housing and promote community economic development. The Affordable Housing Program (AHP) provides funds to assist in the purchase, construction, or rehabilitation of housing for low-income and moderate-income households. AHP grants are awarded through a competitive application process. FHLBank San Francisco's member financial institutions, working in partnership with community-based housing sponsors or developers, submit applications for specific projects and programs once a year.
For more information on how F&M helps Businesses and Non-Profits, please visit: https://www.fmb.com/business
About Farmers & Merchants Bank
Founded in Long Beach in 1907 by C.J. Walker, Farmers & Merchants Bank has over $7 Billion in assets, and 25 branches across Orange County, Long Beach, the South Bay and now in Santa Barbara. The Bank specializes in commercial and small business banking, business loan programs, home loans, and a robust offering of consumer retail banking products, including checking, savings and youth accounts. Farmers & Merchants Bank is a California state chartered bank with deposits insured by the Federal Deposit Insurance Corporation (Member FDIC) and an Equal Housing Lender. For more information about F&M, please visit the website, www.fmb.com.