FARMERS & MERCHANTS BANK RAISES HEFTY NOBLE FIR IN LOBBY OF HEADQUARTERS WITH HELP OF LONG BEACH STATE RUGBY TEAM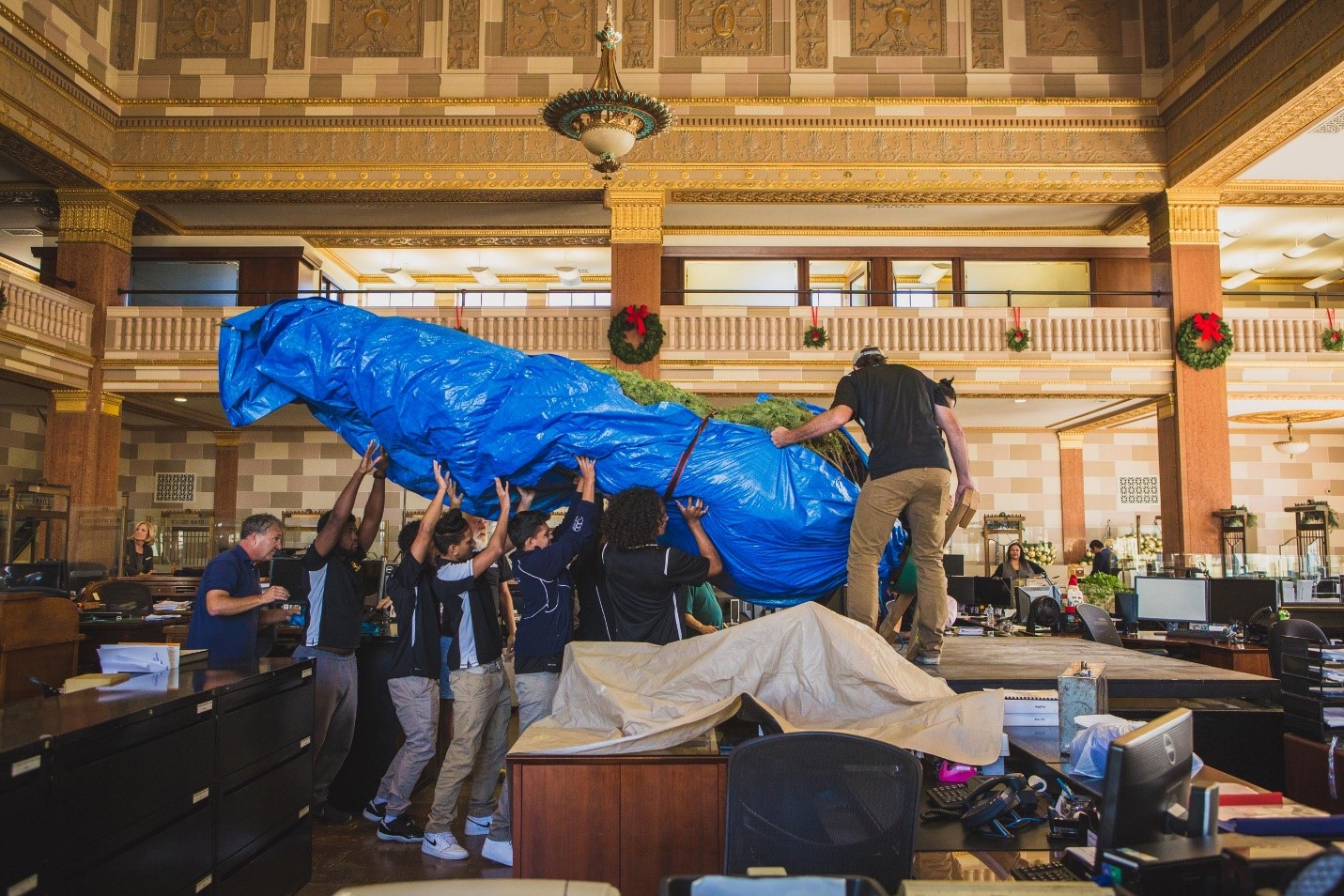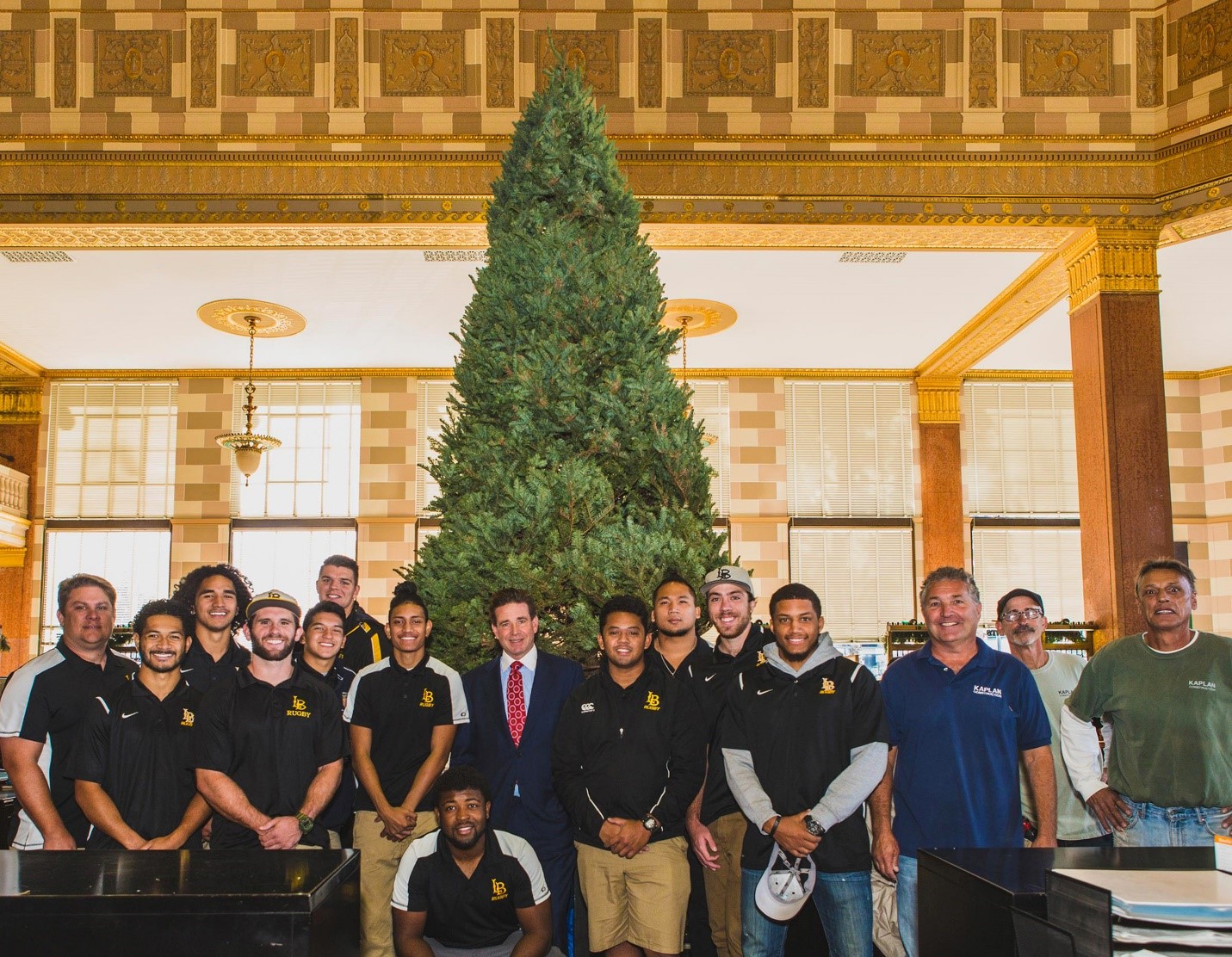 Long Beach State Rugby Team and Kaplan Construction crew with F&M Bank President Henry Walker and the 15ft Christmas tree.
Long Beach, CA (December 5, 2017) – Farmers & Merchants Bank (F&M) clients and employees looked on as a large Noble Fir Christmas tree was carried into the Bank, muscled over the teller cages and raised in the center of the banking floor by members of Kaplan Construction and the Long Beach State Rugby Team. The Bank headquarters at 3rd Street and Pine Avenue was abuzz as the 15 foot tree was delivered and erected in the middle of the banking floor action.
With safety in mind, Kaplan Construction assembled scaffolding on both sides of the teller cages to aid in the hoisting of the giant tree over the side. Once the tree was lifted over, it was carried to the center of the banking floor and raised onto a platform where it will be decorated and displayed through the Christmas season.
The exciting tradition of a Christmas tree in the lobby dates back to the early 1900's in F&M Founder C.J. Walker's days as president. Each year, he had an enormous Douglas Fir carried into the bank, muscled over the teller cages and raised in the corner of the banking floor. To decorate the huge tree, a makeshift scaffold of two ladders and a board plank was rigged so the tree could be crowned with a star and decorated from the top down by F&M executives and employees. The lower portions of the tree were reserved for the children of employees, who were allowed in after hours with their parents to finish the decorating.
In addition to the annual Christmas tree delivery, F&M also participates in local toy drives and serves warm Wassail and Gingerbread to all clients that visit the Bank's 24 Southern California branches between December 18th and 23rd.
As a gesture of thanks to the Long Beach State Rugby Team for their assistance, F&M Bank donated $1,000 to support their program.
About Farmers & Merchants Bank
Founded in Long Beach in 1907 by C.J. Walker, Farmers & Merchants Bank has 24 branches across Orange County, Long Beach and the South Bay. The Bank specializes in commercial and small business banking, business loan programs, home loans, and a robust offering of consumer retail banking products, including checking, savings and youth accounts. Farmers & Merchants Bank is a California state chartered bank with deposits insured by the Federal Deposit Insurance Corporation (Member FDIC) and an Equal Housing Lender. For more information about F&M, please visit the website, www.fmb.com.